In today's digital age, our smartphones have become indispensable tools that keep us connected, informed, and entertained. However, accidents can happen, and phones can suffer from various issues, from cracked screens to battery problems. While many people rush to professional repair shops when their phones encounter trouble, some common phone repairs can be easily tackled at home with the right tools and a bit of patience. In this article, we will explore six common phone repairs that you can DIY, saving you time and money.
six common phone repairs that you can DIY
Replacing a Cracked Screen
A cracked phone screen is one of the most common issues smartphone users face. Fortunately, screen replacement kits are widely available online and come with all the tools you need. With some online tutorials and a steady hand, you can replace your phone's screen and have it looking brand new in no time. Just be sure to follow the instructions carefully and exercise caution to avoid further damage.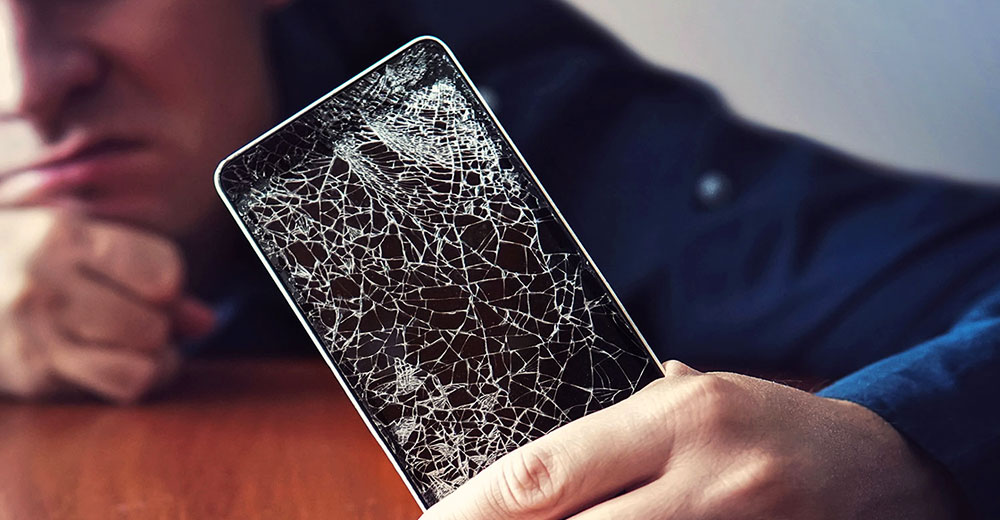 Battery Replacement
As smartphones age, their batteries tend to degrade, resulting in reduced battery life. You can extend the lifespan of your phone by replacing the battery yourself. Many smartphones have removable batteries, making this a relatively simple DIY repair. If your phone's battery is not removable, you can still replace it, but it may require more technical expertise. Kits and replacement batteries are available for various phone models, so be sure to get the correct one.
Cleaning Speaker and Microphone Ports
If you notice that your phone's speaker or microphone is not working correctly, it could be due to dust and debris clogging the ports. To fix this issue, all you need is a small brush, a can of compressed air, or a toothpick. Gently clean the ports, removing any dirt or lint that may be obstructing them. This straightforward maintenance can significantly improve your phone's audio quality.
Fixing a Stuck or Unresponsive Power Button
A malfunctioning power button can be incredibly frustrating, but you can often resolve this issue without professional help. First, try cleaning around the button with a small brush or compressed air. If that doesn't work, you can use an app that allows you to turn your screen on and off without using the physical button. Additionally, some smartphones offer alternative methods to power on or restart the device through specific key combinations.
Repairing a Jammed Headphone Jack
When your headphone jack gets jammed or produces distorted audio, it may not require a costly repair. A common issue is lint or debris lodged inside the jack. Gently insert a toothpick or a thin, non-metallic object and wiggle it around to dislodge any foreign material. This simple technique can restore your headphone jack's functionality.
Solving Overheating Issues
Overheating is a common problem, especially during resource-intensive tasks like gaming or video streaming. To prevent your mobile from overheating, start by closing unused apps and avoiding direct sunlight. If overheating persists, you can try removing your phone's case to allow better ventilation or invest in a mobile cooling pad. In extreme cases, you may need to replace the phone's thermal paste, which can be done with some technical know-how.
Conclusion
While not all mobile repair near me problems are suitable for DIY repairs, many common issues can be resolved without the need for professional intervention. By learning to tackle these common phone repairs yourself, you can save money, extend the life of your device, and gain a sense of satisfaction from your newfound technical skills. However, always exercise caution and consult online tutorials or manufacturer instructions before attempting any repair, and if you're unsure, seek professional assistance to avoid further damage to your smartphone. For more information about mobile repair Dubai, Call our toll-free number 045864033.